Bowen Gas Fitting Services
Ensure safety first for your gas connections and repairs, choose the gas fitting professionals from Oakum Plumbing
At Oakum Plumbing we're fully licensed and insured to install or repair your gas connections. Whether the job is big or small trust the professionals from Oakum Plumbing to fix or install your gas fittings properly and professionally. For expertise with your gas installations and repairs on Bowen Island, call and speak with the gas safety specialists at Oakum Plumbing today.
Gas Fitting Services We Offer
We'll take care of all your new gas line installations anywhere inside or outside of your home. Whether you want a new gas line for the gas barbeque outside or a gas line for your new gas heating inside your home, we'll provide you with a professional and safe gas line installation.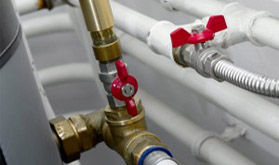 Residential & Commercial,
Underground Installation,
Connection to propane tanks,
Fireplaces,
Patio Heaters & BBQ's.
Gas Fireplaces
Wood-burning fireplaces provide great ambience, but they can't beat the easy, no-fuss efficiency of gas. Gas fireplaces are more fuel efficient and you can get as much as 75 to 99 percent of a fuel's energy back as heat, instead of the 10 to 30 percent for wood fires.
As well as being more efficient it's also easier on you as you don't have to split, stack, season, or haul in any logs. There are no ashes to bag, no smoky smells, no chimney to clean. You can start, adjust, and snuff out fires with the touch of a remote control, and the flame can be controlled by a wall thermostat to maintain a specific temperature setting in the room. Contact us today to find out more about how a gas fireplace can benefit your home.
Why Choose Oakum Plumbing
24/7 availality
Free Estimate
Experienced Professionals
Gauranteed Satisfaction
Professional & reliable plumbing, gas fitting and heating services.
If you have a plumbing or heating need, simply give us a call.
(604) 506-6410 OR Contact Us